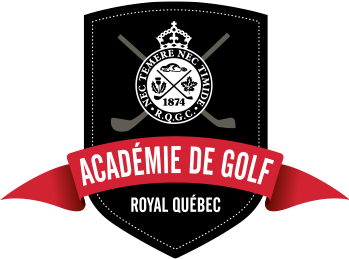 Book a private, semi-private lesson or a
group clinic with one of our teaching professionals!
The Royal Quebec Golf Academy offers golf lessons for all age groups, members or non-members of the club. Our professionals contribute to the development of players, according to their different levels, to guide them in achieving their goals.
Watch the "Royal In-Game" capsules and discover the different
maintenance practices on a golf course.
Thank you to our partners